Hermance 2017 Expo - May 10th & 11th, 2017
Click Here to Register for the 2017 Hermance Expo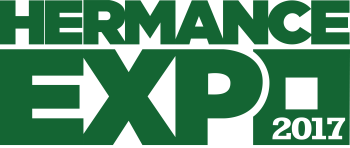 2017 Expo Highlights
40+ Top Brands Represented
Great expo-only deals on select machines
2 Days Packed with Machine Demos, Information Seminars, and the Latest Technology in the Industry
Pre-register for a chance to win a door prize
Event Details
Machine Demos/Seminars
**Door Prizes**
Exhibitors
Hotel Accomodations
Event Details
Location
178 Campbell Street,
Williamsport, PA 17701
Dates
Wednesday May 10th & Thursday 11th
Time
8:00AM - 5:00PM
Admission
Admission to the expo is FREE and includes all demos and lunch. Pre-registration for the event is encouraged, but not required.
For more information, please contact Hermance at (866) 326-8131 or email sales@hermance.com
2017 Expo Machine Demos
Below is a list of the machinery demos that will be presented during the 2017 Hermance Expo. Check back often as new demos are still being added!
Our 2017 Door Prizes
Below is a list of the door prized that will be drawn during the 2017 Hermance Expo. Check back often as the door prizes are still being added!
Prize Photo

Prize Information

JET 70411 Parallel Clamp Framing Kit

Exclusively designed to clamp up to 1,000lbs of pressure and hold the most elite woodworking projects.
Set includes: 2-24" parallel clamps, 2-40" parallel clamps, framing block kit, bench dog set
Precision-Rule™measurement system
Dontated by Jet

5 lbs of Barb City Artisan Coffee

Ipad Air 2

Kreg System Organizer

The all-new System Organizer is the perfect place to store and organize all of your Kreg Joinery System parts.
It can also store the Kreg Jig, Kreg, Clamp, Kreg Screws, drill and driver bits and more
Donated By Kreg

Kreg Jig K5 Master System

The Kreg Jig® K5 Master System combines the Kreg Jig® K5 with premium accessories to make it even easier to get started building with Kreg Joinery
Accessories include a 3" Wood Project Clamp with Automaxx® auto-adjust technology, a Portable Base for building on the go, and downloadable plans for six great projects.
Donated By Kreg

Two Atlas Copco Sweatshirts

Powermatic Bar Stool

Jet Bar Stool
Expo Exhibitors
The following manufacturers and companies will be exhibiting at this year's expo. Manufacturer representatives will be available both days of the expo to answer any particular questions geared towards your specific applications and needs.
Williamsport Area Hotel Accomodations
Listed below is a list of hotel accommodations in the area surrounding Hermance Machine Company to assist you in planning your trip, hotels have recommended booking early to ensure availability.
If you are booking at the Towne Place Suite, Holiday Inn Express, or the Residence Inn mention the Hermance Group Expo for a special rate
Towne Place Suite

10 West Church Street
Williamsport, PA
(570) 567-7467

Holiday Inn Express

90 Pine Street
Williamsport, PA
(570) 327-5292

Residence Inn

150 West Church Street
Williamsport, PA
(570) 505-3140

Holiday Inn Williamsport

100 Pine Street
Williamsport, PA
(877) 863-4780

Hampton Inn Williamsport

140 Via Bella Street
Williamsport, PA
(570) 323-6190

Fairfield Inn

104 Maynard Street
Williamsport, PA
(570) 601-9200

Genetti Hotel & Suites

200 W 4th Street
Williamsport, PA
(570) 326-6600

Peter Herdic Inn

411 West 4th Street
Williamsport, PA
(570) 326-0411

Days Inn

234 US Hwy 15.
Williamsport, PA
(570) 323-9801

Candlewood Suites

1839 East 3rd Street
Williamsport, PA
(570) 601-9100

Best Western

1840 E. 3rd Street
Williamsport, PA
(570) 326-1981

Comfort Inn

1959 East 3rd Street
Williamsport, PA
(570) 601-9300

Econo Lodge

2019 East 3rd Street
Williamsport, PA
(570) 326-1501

Super 8

2815 Old Montoursville Road
Montoursville, PA
(570) 368-8111