SawStop ICS53480-36 Cabinet Saw with 36" Fence
Item # ICS53480-36
write a review
Reg Price: $4,849.00
Our Price: $4,849.00
Brand: SawStop
Model:
Condition:
Year Mfg:
Additional product photos. Click to view larger.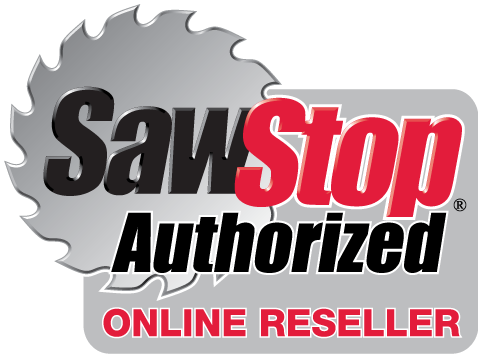 SawStop ICS53480-36 Cabinet Saw with 36" Fence
For optimum work efficiency without sacrificing safety, many woodworkers trust the SawStop ICS53480-36 Cabinet Saw with 36" Fence. This SawStop equipment includes the well-coveted and award-winning trademark safety system which can cleverly detect operator and blade contact.
During accidental blade contact, this SawStop machine will engage its innovative braking system. This system will stop and lower the blade in just a matter of milliseconds. This quick acting braking system prevents the operator from sustaining more serious injuries. In addition to this revolutionary braking system, it has a riving knife and a blade guard. During a power interruption, the safety system will not allow the equipment to restart automatically.
For working convenience, this SawStop Cabinet Saw has a 36 inch fence system, dust collection and accessible start/stop paddle. It also includes trunnion assembly, dual, poly-V ribbed belt drive and true vertical alignment. For long lasting performance, this saw is made out of the best materials.
| | |
| --- | --- |
| Motor | 5 HP |
| Volts | 480V |
| Phase | 3PH |
| Fence | 36" |